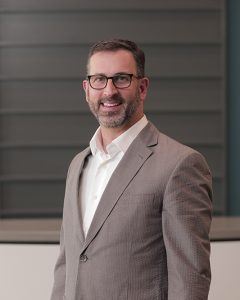 A native Oklahoman and second-generation dentist, Dr. J. Andrew Carletti graduated from the University of Oklahoma College of Dentistry in the year 2000. Dr. Carletti has been active in both his home community and dental community, with past achievements including being an advisory board member for the Salvation Army, a member of Sapulpa Rotary Club, a session member of his local church, a Sapulpa Chamber of Commerce board member and a United Way contributor. Dental achievements include being a longstanding member of the American Academy of Cosmetic Dentistry; participation in Give Back A Smile campaign, which provides free cosmetic dentistry to domestic abuse survivors; serving the Oklahoma Dental Association as a constitution and bylaws committee member; being a founding member of the Oklahoma Association of Cosmetic Dentistry; and being a member of the American Dental Association®. Other dental achievements include expansive continuing education training in areas of cosmetic and general dentistry. Dr Carletti is a graduate of the Las Vegas Institute and has advanced neuromuscular training, CEREC training, laser dentistry certification and DOCS oral conscious sedation certification. He also holds the distinction of being the first dentist in Oklahoma to be trained for and to provide facelift dentures utilizing neuromuscular techniques.
In addition to these activities, Dr. Carletti loves to spend time with his family, which includes his wife, Amy, his son, John, and his daughter, Mia.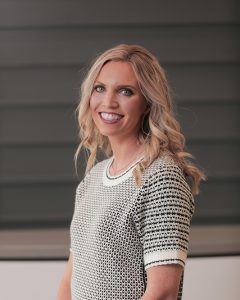 Dr. Lesley Maxwell joined Carletti Dentistry and Associates in 2012 and has been practicing general dentistry for over 10 years. Treating children, as well as adults, she has a special interest in Invisalign and placing and restoring dental implants. Dr. Maxwell is expected to complete her Fellowship with the International Congress of Oral Implantologists by the end of 2020. Dedicated to promoting good dental health and providing exceptional dental care, she strives to create a positive dental experience for her patients.
Earning a biology degree and chemistry minor from Southern Methodist University in Dallas, Dr. Maxwell graduated with honors. She worked as an orthodontics assistant for one year after college and went on to the University of Oklahoma College of Dentistry, graduating in 2010. Dr. Maxwell is a member of the American Dental Association, the Oklahoma Dental Association, and the Tulsa Country Dental Society. Giving back to the community is a very important part of her work. She is an Ambassador of the Bixby Rotary Medical Supplies Network and volunteers through Eastern Oklahoma Donated Dentistry Services, Catholic Charities, and speaks at local elementary schools educating children on the importance of good oral health and hygiene.
Dr. Maxwell was born and raised in Tulsa, Oklahoma. She is married to Jeff, who is the co-owner of Maxwell & Morse Capital Management, Inc. in South Tulsa. They have two sons, James and Mason.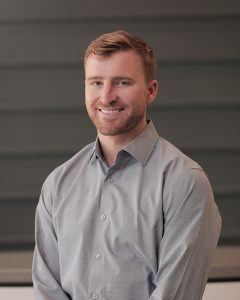 Dr. Cameron Craig is a Tulsa native and second-generation dentist. His mission as a dentist is to provide gentle, comfortable, and high-quality care coupled with true compassion and truthfulness.
He received his undergraduate degree in human nutrition from Oklahoma State University in Stillwater. Dr. Craig then attended and graduated from the University of Oklahoma College of Dentistry. He is a member of the Christian Dental Society, which provided him with the opportunity to attend a mission trip to Jamaica where he focused on restorative dentistry, pain management, and tooth extractions. Dr. Craig is also a member of the American Dental Association, Oklahoma Dental Association, Tulsa County Dental Society and the Academy of General Dentistry. In addition, he volunteers his time at Catholic Charities Dental Clinic where he provides free extractions.
When Dr. Craig is not practicing dentistry, he enjoys spending time with his wife, Taylor, and dog, Louie. If time allows, he loves to golf and be outdoors.