Carletti Dentistry and Associates has comfort dogs to help you relax and feel more at ease when visiting us! Our dogs are friendly and well-trained, and love meeting new people and helping make our office more comfortable. Give us a call to make your appointment with Dr. J. Andrew Carletti and associates, our caring dentists in Tulsa and Sapulpa, Oklahoma, and meet our comfort dogs!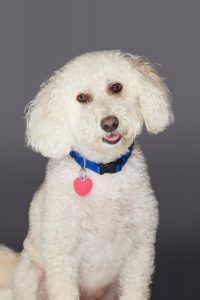 I am working when Dr. Craig is working.
I am a miniature labradoodle.
Dr. Craig is my dad.
I was born in July 2017.
I may have a short attention span because I am very hyper and I just love exploring.
I am very good at sitting and shaking.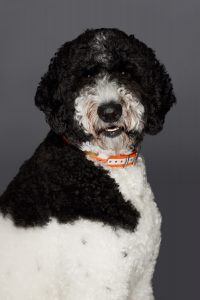 I am in the office when Dr. Carletti is working.
I am a goldendoodle.
Dr. Carletti is my dad.
I was born in March 2019.
I am very laid back, sometimes I get in trouble for sleeping on the job.
I enjoy sneaking into trashcans when no one is looking.